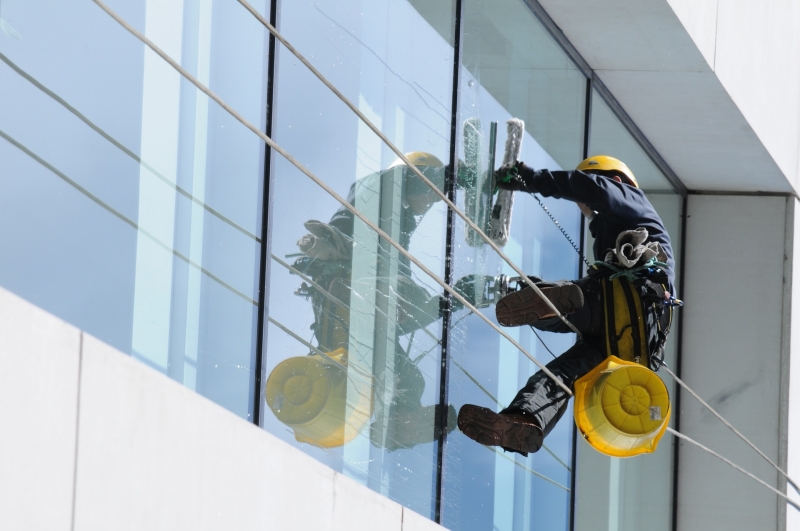 Make Most of Your Window Cleaning Services
In terms of window cleaning for offices, you have to know that you're getting the value for money and the best cleaning expertise from professionals like Courtesy Building Services, Inc. Remember that it isn't an easy thing to clean windows and leave them spotless.
You should also take note that not every window glass is the same. There are numerous varieties used in the windows. Before going any further, it would be best to check the kind of glass you are using. Through this, you can be assured that you're doing everything properly. Once you have determined the glass that your office has, the next thing is ensuring that you get the right team of window cleaning services.
DIY Office Window Cleaning
It could surprise you, yet newspaper and vinegar are used in both office and home window cleaning regularly in the industry. The best thing about these items is that there are no dangerous chemicals. So, you can be sure that you're going to endanger anybody by using these. Aside from that, the vinegar's smell vanishes quickly. Vinegar does have its benefits and this is the reason why it is often used. However, you can only attain results once you use the right combination of vinegar, making your business look better.
Although DIY office window cleaning would offer you savings, professional window cleaning is still the best solution.
Professional Office Window Cleaning at Height
Experts like Courtesy Building Services never recommend anybody to perform office window cleaning at height. Even if you may do window cleaning inside safely, you never know what could occur once you do it outside your property. It's the benefit of having commercial professional window cleaners. The best window cleaners are experienced and trained to work at heights. Nevertheless, they have a big variety of equipment to make the job much easier. For instance, extending ladders, lifts, and poles are some of the things that window cleaners are good at.
Hiring Window Cleaners for Your Office Can Make a Huge Difference
Even if using vinegar and newspaper works effectively when cleaning office windows, window cleaners are much capable of doing the job for you. They know that window cleaning is beyond using a sponge or a wet cloth. With their years of experience and training in window cleaning, you can guarantee that you will only get nothing but best out of window cleaning services.
Take advantage of what commercial window cleaning services can offer you. Don't waste your time trying to clean your office windows on your own and never distract your employee's enthusiasm to do his or her job just because you want him or her to clean the dirty windows. Always let window cleaners like Courtesy Building Services do the job for you as they know the right procedure of window cleaning, regardless of the kind of windows you have or how many windows you want them to clean. So, call now and see the difference of having cleaned and well-maintained office windows.