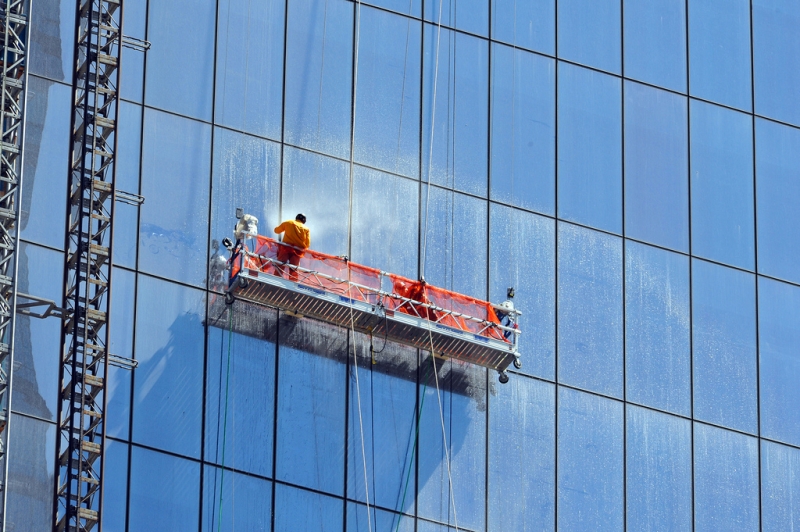 The Difference of Professional Window Washers for Your Commercial Business
There are tons of studies that make direct correlation between productivity and environment in a business. A well-organized, clean office improves employee attendance, morale as well as employee productivity. Office managers and business owners interested in hiring an office cleaning company must not stop at vacuuming and dusting. The windows of the business property deserve more than an old towel and a spray bottle cleaner. They also deserve the attention of commercial window cleaning professionals at Courtesy Building Services, Inc.
Sparkling clean windows don't only improve the business curb appeal, but also enable the natural sunlight maximum introduction. Anybody who has worked indoors for a long period of time can attest to the difference between artificial and natural light. Such corner offices are not in high demand due to fluorescent bulbs and people like real sunlight and view of the outside. Commercial window cleaners who are well-trained can maximize such benefits and improve the advantages of regular office cleaning. Tons of people believe that the dirty windows attribute to unprofessional atmosphere. Companies like Courtesy Building Services won't only clean to spotless perfection, but give so much more than the aesthetics.
Spotless Results
To achieve optimal results, it's crucial to use more than the simple paper towel approach. Windows need thorough cleaning both on the outside and inside. Unexperienced office employees couldn't clean the outside of high rise commercial building as professional company could successfully. Anyone's capable of cleaning the windows, yet professionals offer superior results because of state of the art equipment, years of experience, and products.
Convenience
Hiring professional window washers rather than using employees to clean the windows also save times. A lot of companies also offer 24/7 service calls and scheduling plans to suit particular requirements of any office. In addition to that, window washers will work with the manager or owner to ensure they meet unique requirements of business and fit every budget. Moreover, professional companies won't only have the right experience for the job, yet they must offer the option of free proposal onsite for the reason that they know every work site is unique. Through enlisting in the professional services, your workers may concentrate on their own work in a bright and clean workspace.
Safe
It's harmful for somebody who doesn't have proper training or equipment to attempt cleaning the outside of commercial building. Window washers are insured, licensed, and have professional technicians, armed with safety training and years of experience. At Courtesy Building Services, Inc, their technicians are trained and qualified to do the job.
Protection
The commercial building's exterior glass surface may come in contact with numerous dangerous airborne substances that could cause damages in the long run. Somebody who isn't trained properly can't prevent such damages from occurring or clean them effectively. Routine cleaning by experts can avoid expensive replacements or repairs of windows and glass.
Professional window washers can offer you spotless results, convenience, and safe environment. Inexperienced window washers using a paper towel and cleaner approach, on contrary, may leave unwanted streaks, put them in an unfamiliar and dangerous environment and could cost more in the end.