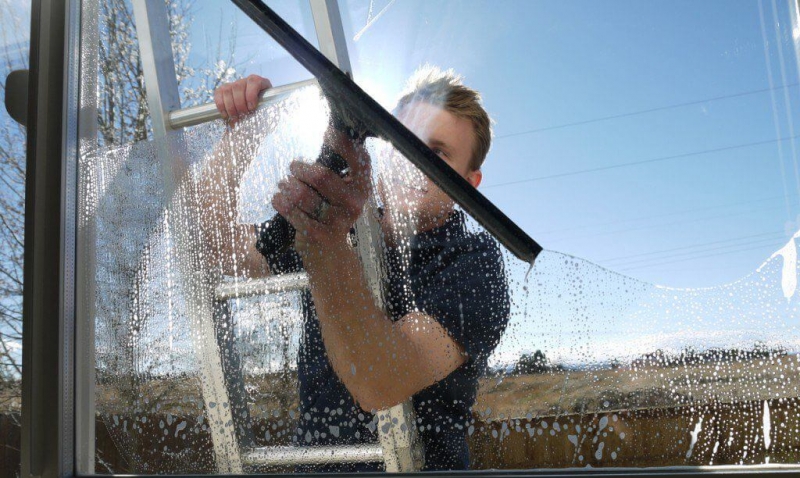 Save Yourself from Hassles with Professional Window Cleaning
No matter what kind of business you operate, you will always deal with some building maintenance issues at some point in time. An area that requires attention regularly is your property's windows. If you have been cleaning windows by yourself and you're looking for some window washing options, consider hiring the pros like Courtesy Building Services, Inc.
Perks of Clean Windows
Cleaning windows might not be included in your list of the things to do, yet there are some perks gained from window cleaning on a regular basis and some of these are as follows:
If you have employees with allergies, they can be sensitive to dust and dirt that settles in the office. Your windows are the prime spot for the allergens to hang out. Healthy offices result in improved productivity.
Most of you never know how dirty the windows are until you have these cleaned. It's true for the reason that you see them daily. For the customers who only encounter windows once, they might notice the dirt. Let a cleaning company like Courtesy Building wash your windows on schedule to prevent a build-up of grime.
Why Should You Choose Professional Window Cleaning?
If your building does not have over 2 floors, you may just clean your windows on your own. While it is possible, there are some reasons to hire a professional window cleaning company instead. Some of the reasons to hire the pros are as follows:
Quality – Window cleaning professionals are skilled and trained to do their job well. It is always better to consider the help of Courtesy Building Services, Inc. and get the work done right for the first time. With cleaning companies, you can also be assured that they will only use quality products.

Safety – Professionals are trained to clean 3-story buildings or even high rise buildings. If your building has several floors, you don't have to put yourself at risk as professional window cleaners can do it for you. They have precautionary measures in place to avoid injury.

Discover Issues Before They Occur - Professional window cleaning services may spot dangerous issues early. Wood rot on the windowsill, fitted windows, damaged windows or sashes that were painted shut can be problems that professionals can identify. Finding such issues early will help you save big on the expenses down the road.

Get Rid of Insect Infestations – The insects such as wasps, hornets, ladybugs, and bees build their needs behind the window shutters and some parts of your windows. Such infestations could make interfere with using your windows and make a fire hazard.
Professional window cleaning companies like Courtesy Building Services, Inc improve the look of your business as well as the health of all your employees. It reduces the time you need to worry about cleaning and they'll do nothing but a quality job. To develop custom cleaning plan for your window requirements, call Courtesy Building Services, Inc now!