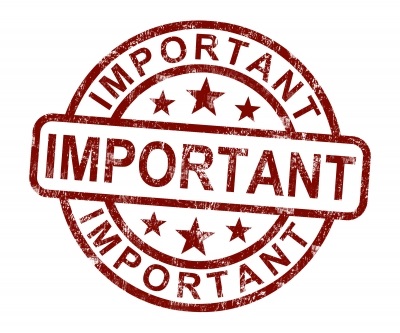 Important Steps to Take Before You Move Your Business to a New Location
It doesn't matter if it is an existing facility or a build to suit facility, ensuring your new business location is ready to move in is important to reduce lost productivity and downtime, and maintaining employee morale, enthusiasm, and collaboration. Courtesy Building Services, Inc. cites some of the important tips to prepare your new building for your move-in day.
Reduce Clutter
The most efficient move will start with removing all unnecessary files, equipment, supplies, and other materials which can gather over time. Urge employers to clean their desks and areas around and in their current workstations so there will be lesser clutter once you move to the new space.
Start Cleaning
There's a great chance that the previous tenants of the new facility didn't take time cleaning before they left. It is also possible that the new location still has stray carpet fibers, layers of drywall dust, and trash left behind by the construction workers. Performing a thorough cleaning before you move in all equipment and furniture can save you so much time and improve safety as well. Trying to maneuver around furniture to clean later is considered as a safety hazard. Some of the areas you might want to clean include windows, window treatments, bathrooms, grates and vents, ceiling tiles, walls, and upholstery.
Paint Touchup and Minor Repairs
It is unavoidable that construction workers or previous tenants will scrape baseboards or scuff up walls which can make them look unsightly. Go for a quick touchup or you can also hire professionals who can repaint the facility while it is still empty. Pay attention to entryways since a fresh coat of paint can give off a better first impression for your visitors. Pick colors that will match the branding of your company. It is also a great idea to do some minor repairs. Install new door handles, replace any burned out light bulbs, patch holes in the walls, or repair any broken window blinds.
Deep Clean the Carpets
You might not have noticed that big stain in the lobby during your initial tour of the building because of a chair placed there purposely. After you removed the desks, you might see some obvious traffic patterns in the carpet. You can hire expert commercial cleaning professionals who can help you with carpet cleaning and at the same time, improve air quality in the room. They will be able to tell you how you can further extend the life of the carpet. If the facility has hard surface flooring, office cleaning experts can also help you ensure that it will be spic and span, too.
Hire Professionals
Moving is considered as among the most stressful events that can ever happen to your life, and it also applies when you move a business, all the more so when you need to prep the old building for lease or sale. Hiring experts like Courtesy Building Services, Inc. can give you the assurance that your new facility is ready to move in to take the stress off your shoulders, ensuring that your employees can get back to work and serve your customers at the soonest time possible.