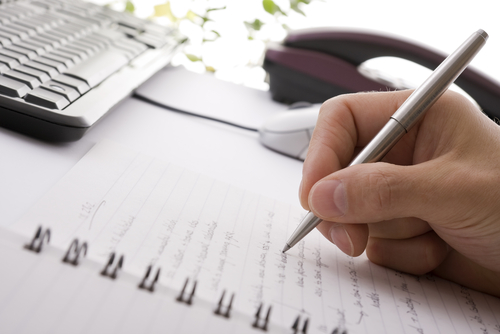 Checklist for Janitorial Cleaning Services – Keep Your Business Spotless Clean
One of the biggest and most common mistakes of many business owners when hiring professional commercial cleaning services is that they don't completely understand and acknowledge their own unique cleaning needs.
Cleaning costs are determined by the type of business you run as well as the cleaning services you need and how frequent you require them done. So, before you hire professional janitorial services like Courtesy Building Services, it is best that you come up with a comprehensive list of the specific services you need for you to negotiate a cleaning contract fit for your budget and meets your requirements and expectations at the same time.
Here is a short list of the basic cleaning services you have to consider for your office.
Daily Cleaning Tasks
There are several office cleaning services you will likely require every day, specifically if you want to make good impressions for your clients and guarantee a healthy and productive workspace for you and your employees.
Wash bins, replace garbage bags, and empty trash cans as necessary.
Vacuum mats and carpets.
Vacuum or sweep hard floor surfaces.
Disinfect horizontal surfaces with damp wipe.
Dust office equipment and furniture including chairs, desks, computers and tables.
Wipe doors and light switches to get rid of fingerprints and other marks.
Mop hard floors using disinfectant cleaners.
Clean glass doors and windows internally.
Polish bright works on cabinets and doors.
Spot clean walls and surfaces.
Remove any litter from exterior and interior of your office.
Your everyday cleaning needs will also call for proper sanitization of break rooms, washrooms and kitchens. The truth is, carefully sanitized washrooms are important for clients' impressions and safety and health of employees.
Clean mirrors.
Replace hand towels, soap and toilet paper.
Replace garbage bags, empty trash cans and wash bins if needed.
Disinfect bathroom surfaces such as hand dryers, hand towel dispensers, door handles, counters and faucets.
Wipe and dust surfaces to get rid of fingerprints and dust.
Spot clean walls and get rid of splash marks.
Clean glass and windows.
Mop kitchen and bathroom floors.
Disinfect urinals and toilets.
Weekly Cleaning Tasks
Aside from the daily cleaning services that your office needs, there are weekly tasks as well that a good commercial cleaning company like Courtesy Building Services can offer.
Clean the exterior glass surfaces.
Buff hard floor surfaces.
Disinfect telephones and keyboards.
Clean the microwave, oven and refrigerator in the break rooms or kitchen.
Monthly Cleaning Tasks
Lastly, you will also have to consider monthly cleaning services to keep your office sanitary and clean for employees and clients.
Clean the window coverings.
Vacuum cloth office furniture and vents.
Disinfect and dust hidden or hard to reach places such as along tops of cabinets, windows, ceiling fans and others.
Now that you have listed some of the most basic janitorial cleaning tasks, you will be ready to consider your specialized commercial cleaning needs. Contact professional companies like Courtesy Building Services and create a cleaning schedule that work best for you.