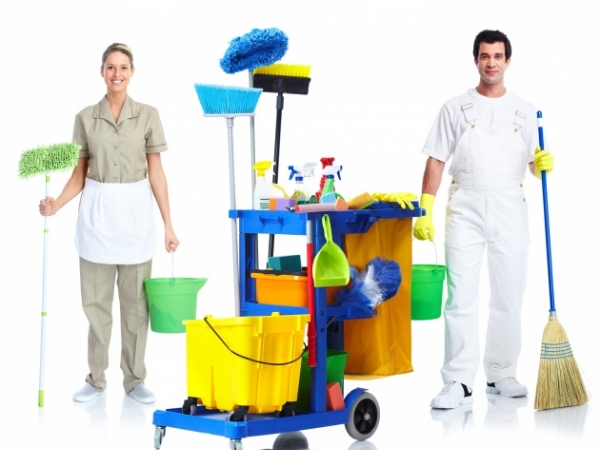 5 Office Items You Take for Granted That Need
5 Office Items You Take for Granted That Need Serious Cleaning
If you are running a small business who doesn't hire the services of office cleaning experts like Courtesy Building Services, Inc, you know how tricky it is to handle all the basic cleaning needs of your office. It is almost impossible to count on your workers to do their part in office maintenance, especially when you have limited time in keeping your professional premises spick and span.
Meanwhile, if do try to do the cleaning on your own, you are probably missing out on some small things that need cleaning. Check out these common small items in your office that your janitorial service can clean to guarantee a pleasant and spotless working environment.
Keyboards
For every office worker, the keyboards tend to get extremely grimy in such a short span of time which can affect morals, and make your place look less than professional. Most office cleaning professionals like Courtesy Building Services will give your keyboards a good wipe and shake to get rid of any stickiness and debris. It is also a great idea if you can give all of your keywords some deep cleaning at least once every 3 months.
Computer Towers
It doesn't matter if they are located on top or under the desks because computer towers are notorious dust magnets. It will not only make your office look scruffy for it is also bad news for people who suffer from allergies, or even affect how your equipment functions if there is a serious buildup of dust. A simple duster can keep the dust away from your computers, but see to it that you get behind the equipment as well as between the wires for a thorough tidy up. You can also unplug and turn off your computer when you do this to have a better clean, and guarantee that no unsaved work will be lost while dusting.
Stock Rooms
Serving as the home to your office cleaning supplies, broken whiteboards, and highlighter pens, stock rooms are sadly among the most neglected areas in many offices. While your clients might not be aware of the cobwebby and dank depths of the stock room, your employees are. A more usable and organized stock room ensures a more efficient business running. Take time every 6 months to give your space a good spring clean and get rid of the things that you no longer need to tidy up the place.
Skirting Boards
The dirt and dust which gathers on skirting boards is usually difficult to see since this collects gradually after some time. However, grubby skirting boards could have a big negative effect on your space's overall appearance, even if you try everything to keep the area clean. To prevent build up of dust, run a damp cloth with cleaning spray around the skirting once every month for a spotless professional space.
Which of these things are also neglected in your office? With Courtesy Building Services, you can expect that all of these areas will be checked and cleaned at all times.