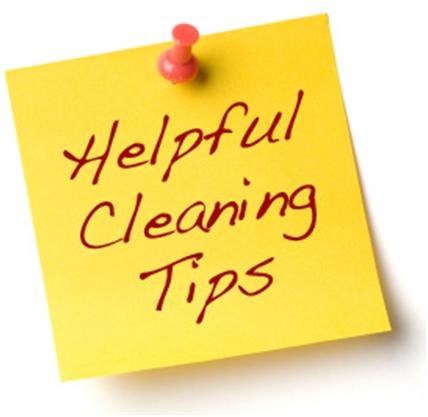 10 Tips for Summer Cleaning in Dallas Texas
Even if the weather is nice and the sun is shining, oftentimes, summer presents several unique messes. From the grass stains to the dollops of melted ice cream, cleaning during summer can be challenging unless you are knowledgeable of the tricks. Below are the top 10 tips for summer cleaning:
Whether it is washing off the dirt from your kids' shirts or sweat from the sports game of your kids, your shower will likely see more use during summer season. Make sure to remind everybody to keep the window open or fan during shower to avoid humidity.
Whether you are hosting a potluck or firing up the grill, you will surely spend a lot of time on the patio. Cleaning patio is not hard. You only have spend thirty minutes and a bit of elbow grease and you will on your way.
Clear your laundry room and get rid of empty boxes and bottles and make sure to pack away cold weather clothing. The less cluttered your room is, the simpler this will be to sort clothes.
Hot temperature will cause a great time to scrub down your garbage. While cleaning during spring, the summer is an ideal time to get into nitty gritty of everything like appliances.
Even though your house is clean once you walk through, there is something about the pantry that gets overlooked. It's a perfect time for organizing all usable items for easy access as there is nothing worse than the house that's full of individuals rummaging for something in the pantry as well as knocking everything in the process.
Set the summer goal to have a clutter-free home. Having tons of stuff around the leaves lots of places for allergens and dust to collect. If you need assistance with this, Courtesy Building Services, Inc. is here for you.
Let everyone in your family wash hands with warm water and soap regularly to help keep nasty viruses, germs, and dirt off household surfaces as well as stay healthy. Having a sick house during lazy days of summer season isn't fun for everybody. Regular hand washing is your perfect way of ensuring the family keeps healthy.
Even your stomper can wipe shoes on the entryway rugs or mats on the front door to protect the carpets and floors and to catch dust, dirt, and pollen brought in from the outside. Consider getting rubber and non-slip floor mats that are simpler for cleaning during summer.
Leave your shower curtains and doors open after use so that the shower walls could air dry. Older adults and kids may use a shower spray regularly on the walls as well as curtains to keep mold and mildew from growing.
Clean up the crumbs and some food scraps promptly after eating or preparing food.
If you are too busy during summer and you want to make most of your quality time with your family and friends, you can always rely on professionals like Courtesy Building Services, Inc. which are known for providing topnotch quality cleaning services and janitorial services. All you have to do is to contact them now!